Gift Card
Are you ready to gift someone the best day of their lives? Give the gift of matcha to friends & family with our digital gift cards! This offer applies to all products and will be delivered by email, no additional processing fee and no expiration.
How It Works:
Select your amount and proceed to checkout.
Enter the recipient's email address to send it ASAP or send it to yourself to send later.
Please Note: If gifting a subscription, the recipient will be responsible for managing the subscription and subsequent orders. You can login here.
No additional processing fee. Delivered by email.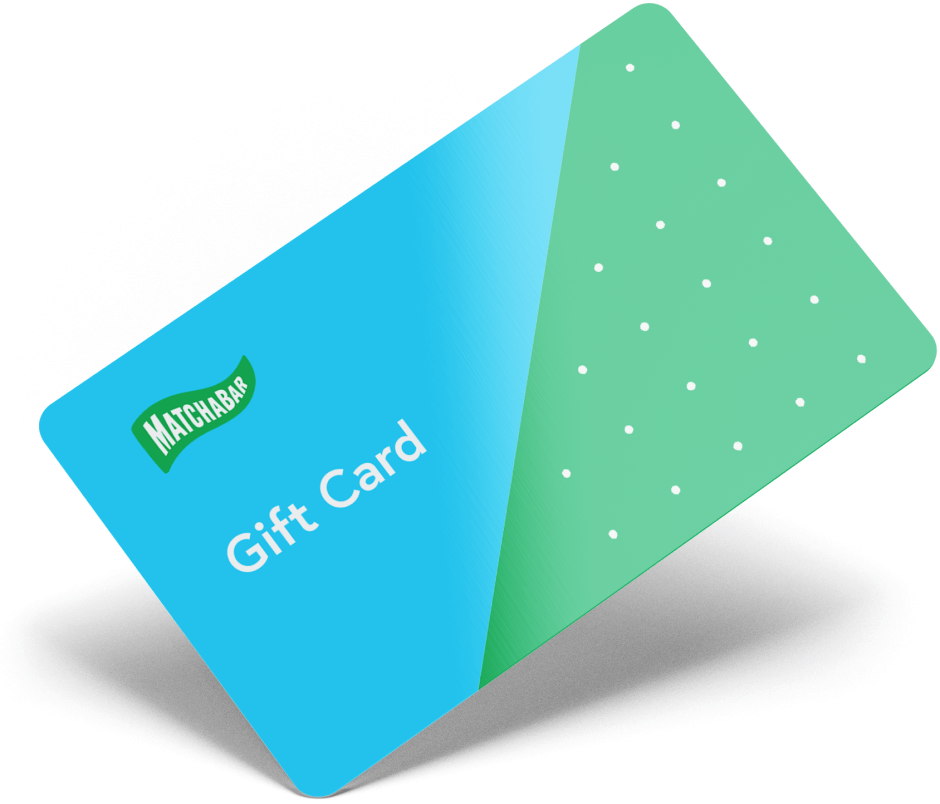 What is Matcha?
MatchaBar matcha is a handcrafted blend of green tea leaves, steam, dried, and ground into a fine powder. All of our matcha comes from the first harvest of the season, using younger shade-grown leaves from the very top of the plant specifically chosen for high nutritional value and a smooth flavor profile. Our matcha is both rich in caffeine for energy and L-theanine for focus and is packed with antioxidants that help boost your immune system and set you up to take on any challenge.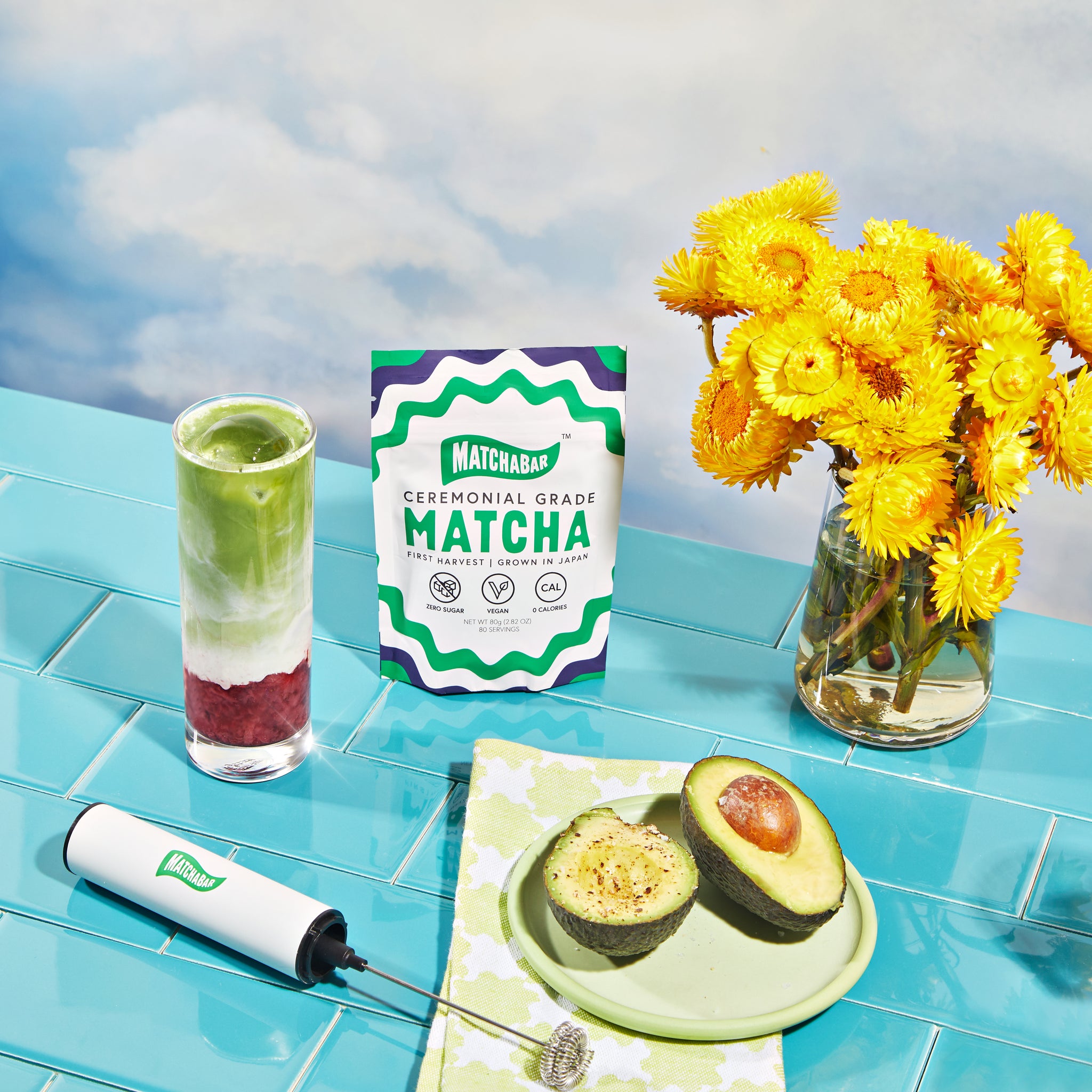 Our Matcha

Non-gmo, gluten-free, vegan, & sugar-free
Our matcha is blended and crafted by our co-founder Max Fortgang with our tea master in Kagoshima, Japan. We work with family-owned farms that use only the best practices and machinery specifically built for the production of matcha under the supervision of our tea master. He is one of only 15 tea masters in the world with a 10th level "tea master" or "chashi" certification, working to craft the smoothest ceremonial grade matcha in the world.

1/2 tsp = 40mg of caffeine
1 tsp = 80 mg of caffeine

Please note: If caffeine-sensitive, we recommend using 1/2 tsp of matcha powder to start. For our perfect matcha latte recipe, we use 1 scoop (1 tsp).
All of our products have an expiration date on them. If consumed past the expiry date, you may notice a change in color and potency of the matcha, as it naturally loses its nutrients and may not have the same effect as it would at peak freshness.
Matcha should be stored in an airtight container away from direct light exposure. Once you open our matcha tin, we recommend keeping it in your fridge with the lid closed for maximum freshness.
Matcha delivers a stress-free, healthier energy, perfect for the modern world
Our ceremonial grade matcha is shade grown and ground in Japan by our master tea blender. 1. Plant Powered
Matcha is a finely ground green tea powder made from green tea leaves. 2. Boosts Metabolism
Studies show that the caffeine and catechins in matcha not only boost your metabolism but can also aid in fat burning, offering a low calorie, low sugar caffeine option.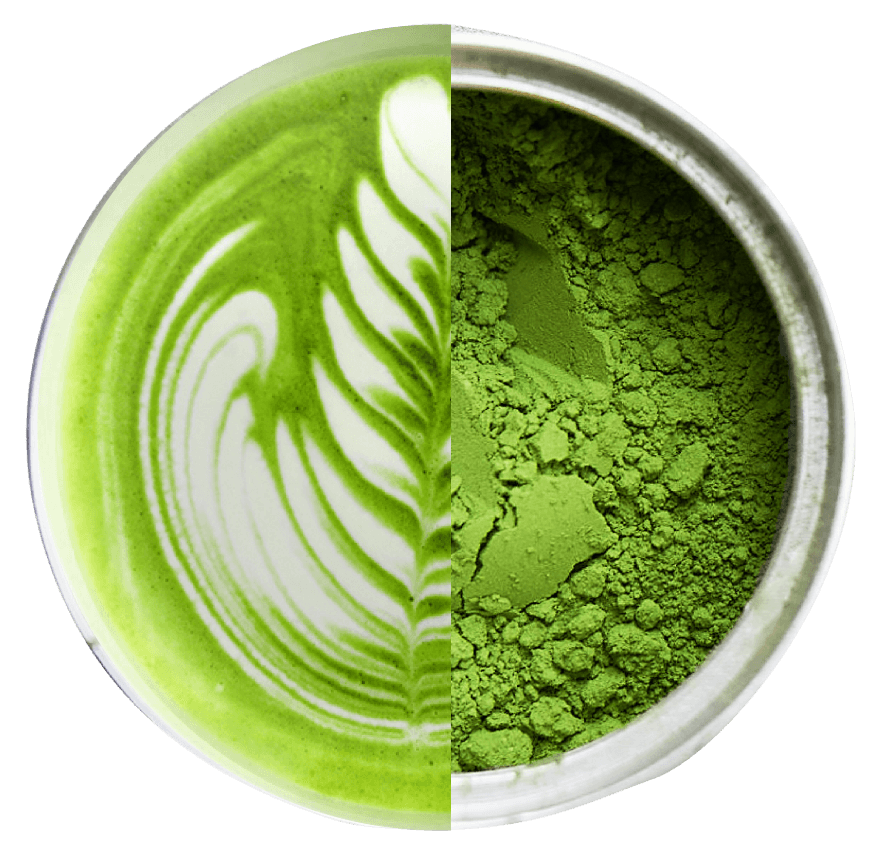 3. Antioxidants
By consuming the whole green tea leaf, matcha has 10x the amount of antioxidants in comparison to steeping the leaves, which is a huge boost to the immune system. 4. Energy + Focus
Stay cool, calm, and energized without the jitters or the crash, thanks to the amino acid, L-theanine. Perfect for those looking for an alternative to coffee!